We are planning out and working towards the Steam debut of Crea. This is truly an exciting time – something I have dreamed of for years! We will be making use of Steam's Early Access with Crea while we finish up the game. Though before we even get to that we wanted to add more content, a few more features, and clean some things up. As of right now we are planning to release Crea on Early Access in mid to late May. Here are some of the changes we're working on for this upcoming release.
The most important of all is that multiplayer will now work. It has been far too long that multiplayer has been semi-functional. There have been some dramatic changes to the code to make this possible. We are doing lots of internal testing to ensure it works. However, our testing can only take us so far and consequently we will look to our omega testers to help out.
Another large change we will make is to the main menus. In truth, these menus were always intended to be placeholders. We are now working to streamline them such as reworking the character creation colors to be much simpler.

The treasure chests now promise tasty loot. Before the items found in a treasure chest was very random which made finding some items very difficult. With this new loot system in place many more items are found in chests and there are reserved spots for different item types.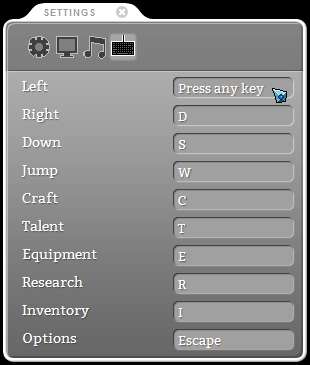 Some of the remaining changes include:
More monsters
New weapon types with their own upgrade trees
An entirely new way to customize your character
Fancy Maps
Game options with control bindings
Much more!
As you can see, this is going to be quite the update!

We will be releasing an early version to omega testers to help us iron out the kinks – especially with multiplayer. You can setup Crea to be omega testing now on your Steam account. You will see a download queue up on Steam as soon as it is available! We will of course make an announcement when it is up and available – stay tuned!

This entry was posted in