Progress! This week has been a productive one. Kelley and I are now settled in to our new home and have been putting our new workspace to use.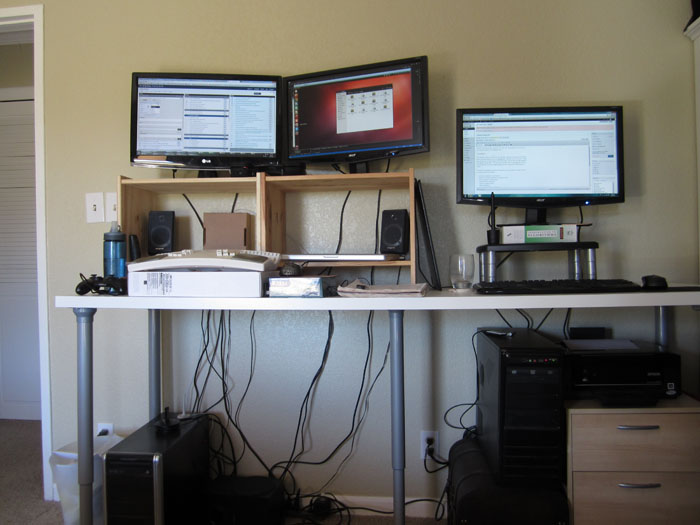 The long wait is finally over – the newest Crea beta build is available to download from the Humble Store! If you don't already have beta access, you can preorder here. Shortly after the next big patch (2~ weeks from now) the price will drop from $25 to $20 for the bundle, with an additional $10 option for just the game. At that time, we will also finally launch our greenlight page and give access to the rest of our ever-so-patient kickstarter backers. Exciting times are just around the corner!
Two months of development has gone into this newest build. As you'd expect, there are quite a lot of additions and changes! Here is a preview of the v0.6.0 changelog.
New Monster Spawning – 'Conflict System'
Monsters are now more aggressive and frequent at night
Added new attacks for some monsters
Completely rework content files
Engine now supports Realms
Reworked inventory UI
Add dashing with double tap in direction
As usual there are some known bugs but nothing too major. One downside for this release though is that multiplayer is not functional at the moment. I did not want to delay this release any more. Multiplayer will be a high priority for the next release. Seriously!

This week I spent most of my time working on bug fixing. However, I did manage to work on the underground biome. I began working on playing with the distribution of holes, caves, stone, ores, and gems – mostly increasing them. I worked on optimizing water simulation some and even began to work on lava.

This next week I'll be fixing any critical bugs that are found, working on more underground changes and starting to work on revamping talents and skills.

This entry was posted in